If your lady is into all types of pop culture or simply still has a crush on the Hof after all these years, then using a celebrity to help you with your marriage proposal can be just what the doctor ordered.  You may not walk the red carpet every night, and that is ok.  You can get your own celebrity to make a video for you without breaking the bank.  Thanks to the folks at Celeb VM, you have access to all types of stars who will help you propose to your lady.  So if you want your lady to "Come along and ride on a fantastic voyage", you are in luck.  Just slide slide slippity-slide on over to Coolio's page and have him ask her for you.
If you are wanting to make a more personal celebrity experience for your lady, you can have the celebrities come to you.  Celebrity Talent International is a company that books celebrities for all types of events including trade shows, concerts, and even personal events.  I am sure there are some celebrities that won't do personal gigs, but the only way to find out is to fill out the form and ask.  They have a very extensive list of celebs that they can work with and you can find out a ballpark for what they cost by simply playing with the categories and budgets.  As an example, I found Norman Reedus (aka Daryl from The Walking Dead) when I searched for actors between $30k and $40k.   I also saw him on the $40k to $50k list, so this tells me you are going to have to spend $40k to get Daryl to hang with you and your lady for a night.  If you have this type of coin to spend on a wedding proposal, then you are the man!  Just remember that these are celebrities and have schedules they have commitments for, families of their own, etc.  So don't get set on landing one for the exact date you want them.  You may have to be flexible.  And don't be disappointed if you can't get who you want right away.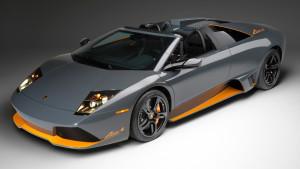 Side note…I always thought it would be cool to have a private dinner in a restaurant with Norah Jones playing the piano and singing.  At around $750k, that is probably never going to happen for me.  Holy smokes that is expensive.  For that price, you can get all the New Kids on the Block.  For a mere $100k you can get Corinne Bailey Rae, who sounds wonderful as well.  Then spend the extra $650k and buy her a lambo.  You will certainly get more use out of and it will last longer.
This is not the only agency that does celebrity bookings, but it was one that seemed to have the most celebrities to choose from.  If you want to look around for more if the celebrity you want is not on there, simply google rent a celebrity.  If you really have one celebrity in mind, maybe you should reach out to them directly on one of their social media accounts.  Of course this is not going to work if you just ask them.  They get buried in crazy requests just like yours.  You have to do something to stand out.  Send them a bottle of wine with your request as the label.  Create a meme with them in it and tag them.  You may need to to work them for a while or even play the 7 degrees game to get to them indirectly.
Of course, you may not be able to get them at all, and that is alright.  You can always get a nice cardboard cutout of them.  🙂
If you are a real high roller and want to treat her to all kinds of good times, you can contact the folks at
Millionaire Concierge
to rent a yacht, exotic car, and perhaps chill a weekend with a celebrity.  They can put it all together for you.  If you don't want to reach out to them directly, we can do it for you.  Just reach out to us and we will work with you to get everything all set up.
If you want to be the real celebrity in her life, send a bouquet of flowers to her at work tomorrow. Or even better, how about an arrangement from Shari's Berries? Yummy!
Don't forget to sign up for our newsletter and get your free eBook on the top 20 Creative Proposal Ideas, plus you will get tons of free tips from us as you plan your big day.