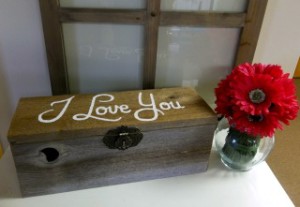 One of the great things about coming up with creative proposal ideas for all you lucky guys out there is that I am introduced to all types of fun items for being more romantic.  One of the ones that I have come across is not only awesome for a marriage proposal, but can be used anytime you want to give a romantic gift.  Any time you can have something custom made for your lady, you are in a much better place.  I was introduced to Lisa Curry Designs products and instantly loved them.  The idea behind the product line is genius.  She takes old barn wood that would normally be burned or otherwise destroyed in order to put up a new barn and makes wonderful wine boxes, signs, and other decorations.  Not only is is environmentally friendly, but it is also wildly romantic for all of us folks who are always looking for something a little more unique as a gift idea for our loves.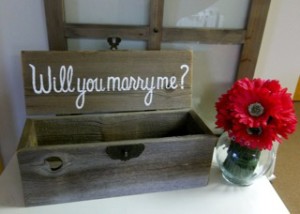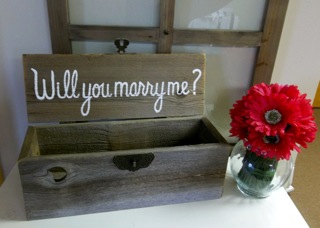 What I really like about Lisa Curry Designs products is that they are made from reclaimed wood and are all made by hand.  Because I am such a proponent of making all the things you do for your love special in some way, being able to get a sign made that once was a part of something else and is being reused instead of just thrown away is very special.  So it is not just another gift box, it is one that she can always remember the story behind and one that you spent the extra time to make just for her.  It is, after all, the thought that counts.
Another great thing about these boxes and signs is that you can even incorporate them into your wedding.  You can use the wine box as an accessory to your proposal and use the signs at your ceremony or the reception to introduce your new family name to all of your guests.  Table numbers or even name cards can be made from the the reclaimed wood.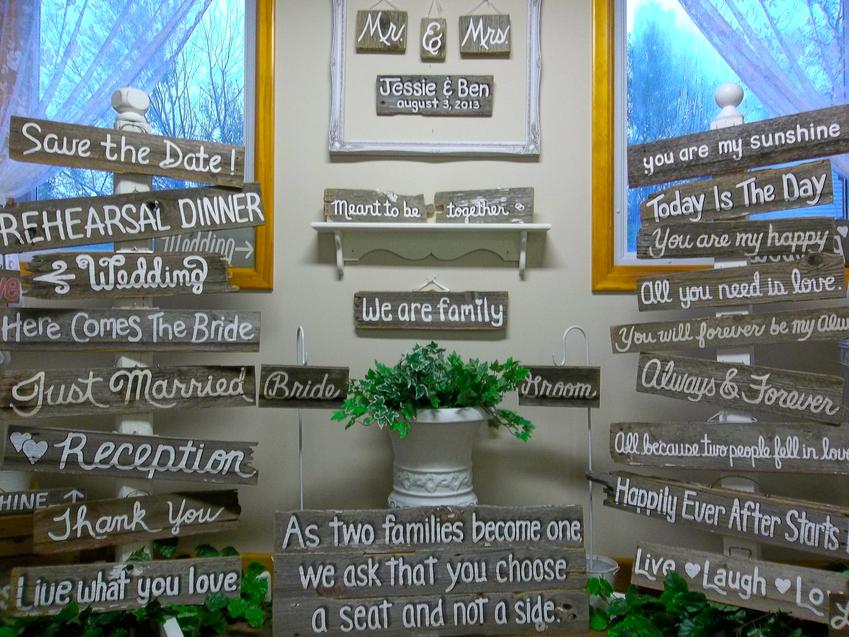 They can also be used as wonderful gifts for the bridal party (the most popular gifts for wedding parties are personalized ones).  The ladies can get a wine box with a bottle of their favorite wine in them and the fellas can get a box with their favorite bottle of bourbon.  Hopefully it is Jameson, because it is awesome (just make sure it will fit in the box).  Then you can send a bottle of Pappy my way for giving you such a great idea.  🙂
If you are interested in the signs, but do not necessarily want to buy them, you can always rent them.   Check out the rental page here.  They offer all types of signs for you to rent.